Oct 16, 2019 3:35:16 AM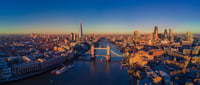 After two successful previous LawTech lecture sessions, we are happy to announce the next event of this series that will take place in London on October 30 at Barclays Eagle Labs. The upcoming edition of our series is all about "Using ayfie - Uncover the 'who did what when' faster, easier and with more impact."
Read More
Topics: Events, Event Announcement, english, blogpost, lawtech, Barclays Eagle Labs, LawTech Lecture Series
Protect your knowledge in MS Teams and Slack
Efficient solutions for personally identifiable information
Legal Timeline - Preparing a chronology and gathering documents
ayfie presents at Barclays AI Frenzy
Who did what when?
Experience next-generation knowledge discovery.
Learn how your team can collaborate, innovate and make smarter decisions faster today.