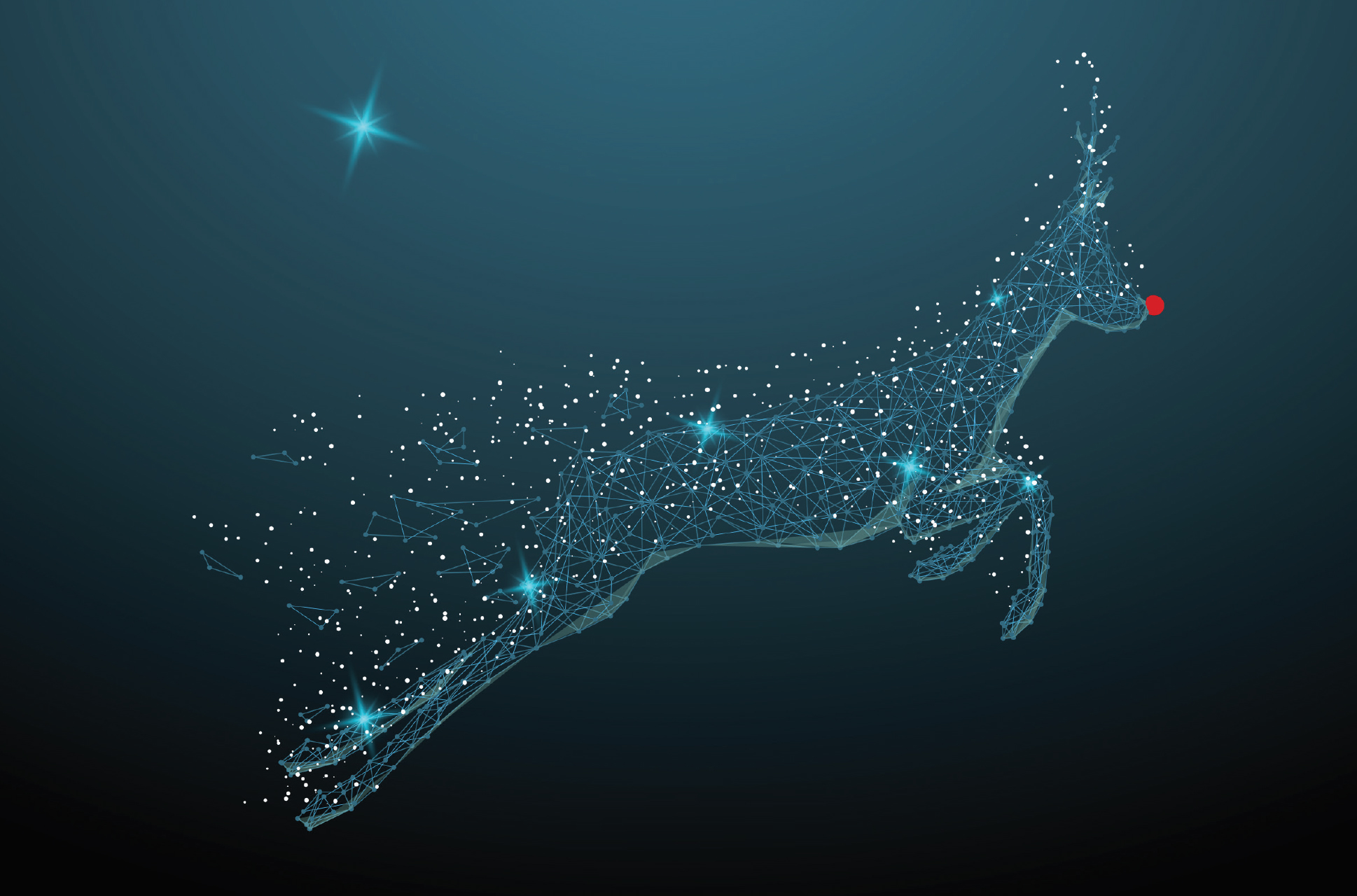 All of us here at ayfie are excited to jump into 2019! But before the countdown to the new year begins, we wanted to take a minute out of this busy season to wish you Happy Holidays and a Prosperous New Year!
Here are some of the highlights of our year that we are particularly proud of...
MERGER OF AYFIE AND VIRTUALWORKS
Probably one of our biggest news and milestones this year was the merger of VirtualWorks Group's two entities, ayfie, and VirtualWorks, to ayfie group in March 2018. By combining ayfie's linguistic skills and machine learning with VirtualWorks' powerful search technology, ayfie Group now is well situated to be a market leader in data search and analysis.
EXCITING NEW CUSTOMERS AND PARTNERS
By now, more than 500+ companies worldwide are gaining valuable insights from ayfie's powerful search- and text analytics solutions. We pride ourselves on the ability to serve Fortune 100 companies and small firms equally well. Some of our latest customers that we gained this year include BAHR, the KTH Royal Institute of Technology and many others.
In January this year, we signed an integration agreement with iCONECT. Thanks to that, the iCONECT-XERA® eDiscovery Software Platform Analytics Module is now powered by the ayfie Inspector text analytics engine. Just a short time after that, integration agreements with LightSpeed's ShareDiscovery and LLM's Liquid Lit Manager™ for ayfie Inspector followed. We are proud to have added these essential partners to our existing partnership ecosystem with Relativity® and various OEM partners.
EXTENDING FOOTPRINT IN LONDON AND FRANKFURT
In August, we opened a new ayfie office in London to expand our U.K. operations. Our London subsidiary is part of the new LawTech Lab in London that was opened in August by Barclays Eagle Labs and the U.K. Law Society.
Joining the Lab in London placed us firmly within the U.K. LegalTech ecosystem and accelerated learnings for ayfie and the partner firms. Hence, we decided to take another big step in broadening our global network in the legal technology scene. Since November, we are part of the Reinvent Law Lab in Frankfurt, Germany, as an inaugural community member.
NEW PRODUCT SUITE
With the merger we added new products to our suite which now contains ayfie Locator for knowledge management, ayfie Inspector for content insights, ayfie Supervisor for compliance and ayfie Predictor for predictive search.
EVENTS, EVENTS, EVENTS
If you've been to one of the big Legal Tech events this year, you will have probably seen us. We've been quite busy with events this year and have sponsored, hosted, attended and spoken at over 20 events worldwide.
Our biggest events in the US were Legaltech in January, ILTACON in August, Relativity Fest™ in September and the AI Summit in October. At all these events, we had a beautiful booth to show our products and interact with prospects and clients.
In Europe, our event highlights were our speaking slot and booth at Intra.Net Reloaded Berlin, the Nordic Legal Tech Day in Stockholm, as well as our first own-hosted panel discussion in London together with Barclays Eagle Lab. This event was at the same time the kick-off for a whole LegalTech lecture series along with Barclays Eagle Lab.
Plus, we live to the saying "after the event is before the event" and are already preparing our events eagerly for 2019 — we kick-off next year's event season with Legalweek New York. If you are also there, get in touch with us to schedule an appointment.
WEBINARS
Earlier this year, we started our ayfie Webinar series. So far, we held five webinars, three in English and two in Norwegian. The main topics of these year's webinars were GDPR/Compliance (GDPR came into effect on May 25th, 2019), PII (personally identifiable information) identification with ayfie Inspector and ayfie Supervisor as well as a high-level webinar on how Smart Assistants work. All webinar recordings are available on our website.
PRESS MENTIONS
There was a lot of media coverage around ayfie's product and company updates. A selection of our press mentions can be found here. Some of our PR highlights this year include:
GIVING BACK
The holiday season is always a good time to show gratitude and to be thankful for all that we have. But at the same time, we should not forget that there are people who have less and need our support. This is why it is so important that we give back. ayfie participated in two Charity projects this year: We were sponsor of the Murder in the Manor charity event in New York together with our partner Oasis Discovery as well as a volunteer at the Soup Kitchen at Saint Luke's Lutheran Church in New York City.
Summing up, we are happy and proud of the achievements and want to thank our ayfie team, customers, journalists, event organizers and everybody who was part of the exciting journey in 2018.
We wish you a fantastic holiday and are looking forward to talking to you again in the new year!
P.S. Let us know about your Legal Tech highlights in 2018 and the upcoming trends in 2019. Take part in our Legal Tech Trends Survey 2018/2019. Thank you so much in advance!