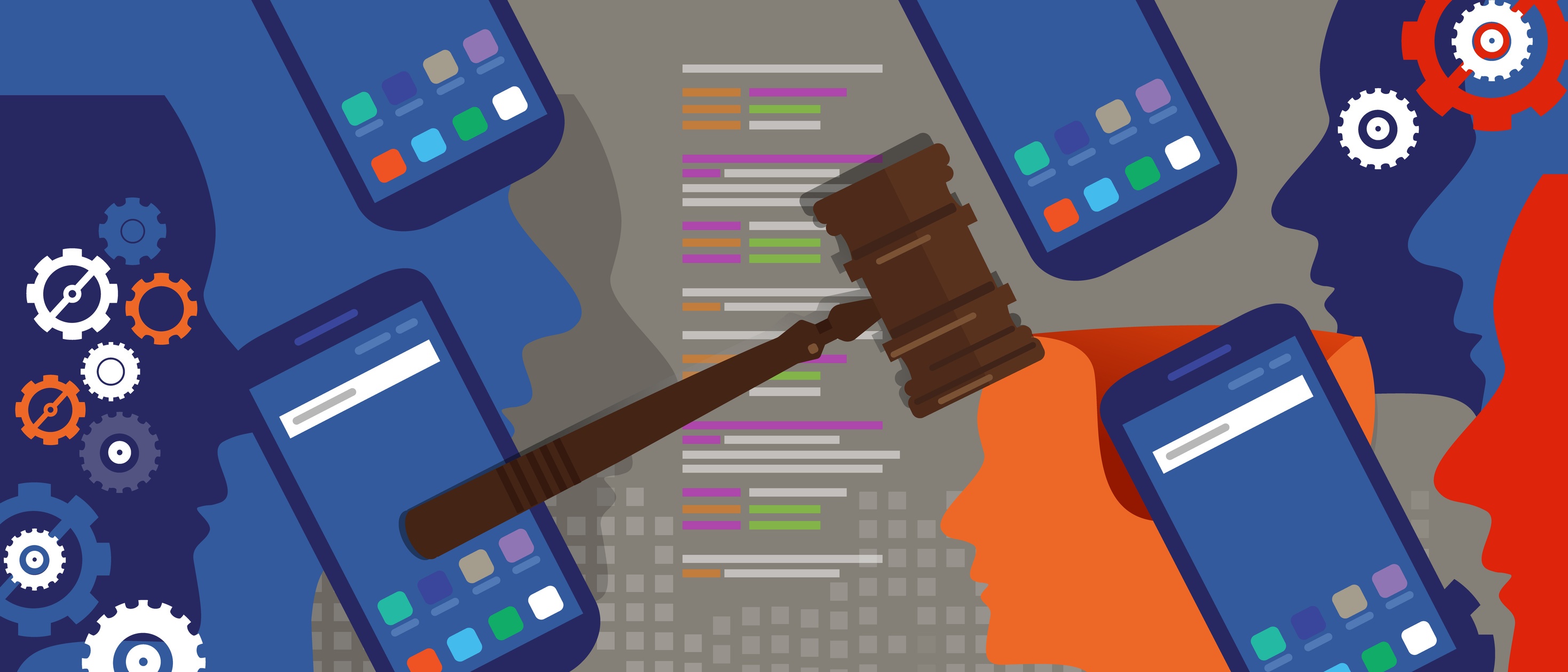 Yes, Social Media can be a challenge. But at the same time, it offers a lot of potential to increase sales, customer satisfaction and even the business value of law firms – if it's done right. Still, many law firms don't have a solid Social Media strategy in place yet. Saying this, we are not talking about having a Facebook or Twitter Account that has some new updates every now and then. We are talking about using Social Media in a way that leads to a real Return on Invest (ROI). If you haven't started with Social Media yet – or if you are still trying to figure out how to turn Social activities into money – keep reading. This blog post provides 5 top tips for law firms to excel in Social Media.
A lot of the elements in this article are inspired by a conference we attended earlier this week in Berlin – the Allfacebook Marketing Conference (#AFBMC). We have been a vital part of this event as we've been moderating the LinkedIn- and Facebook track for the day. Thus, we have met a lot of interesting people from the leading German Social Media community and learned how they are leveraging various Social channels to elevate their business in the B2B and B2C world.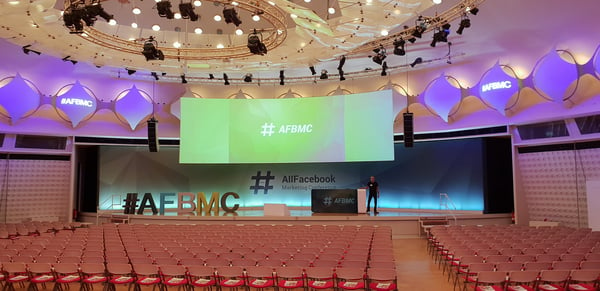 Before we dive into the 5 Top Tips on how to get started with Social Media, we want to share some inspiring examples with you from the legal sector. It's worth having a look at how some of these law firms are doing Social Media as a lot of them are already very successful at it. Here are three good examples that highlight different Social Media channels:
Pace Law Firm is running a very comprehensive YouTube account with videos presented by their lawyers who discuss various issues.
Allens is very active on Twitter. They are not only posting about their own updates but also about interesting news from the legal sector.
Freshfields is using LinkedIn to interact with industry leaders and position themselves as a thought leader with regular updates.
This and this article provide some more inspiring examples.
1. Define your targets
Before you start with Social Media ask yourself "What do I want to achieve?" This is a question that shouldn't just be answered by yourself. Include the whole leadership team and other colleagues in your law firm that are passionate about Social Media. Everyone will have their own opinion and expectations on Social Media strategy. Your goal should be to align all these expectations based on the main company target(s).
Bear in mind that the targets should be SMART = Specific, Measurable, Actionable, Realistic and Timebound.
If you apply this formula when setting your Social Media targets, you avoid coming up with targets that don't promise ROI and help your company in the long run. For instance, getting 500 Facebook fans for the fanpage will never be a good target. Why? Because it does not link directly to the overall company strategy and the goals of each department. It is easy to get 500 fans with raffles or other short-term activities, but what really matters is getting the right followers – the ones that are interested in your legal services in the end.
A helpful SMART target could be: Creating a LinkedIn Group that discusses the latest legal trends and is powered by our law firm (Specific), which will attract 50 actively discussing members – 50% of them potential clients – (Measurable) in the first 3 months (Timebound). This project will be handled by our legal trends experts as part of their job description (Actionable) and each one of them can dedicate 30 minutes per day for it (Realistic). We are aiming to convert 10% of all members into clients within one year (SMART).
2. Get to know your target group
Once you have a clear plan on what you want to achieve, do some research on your target group. Yes, you probably know who you are working for and who your clients are. But do you know how they use Social Media? Which channels they use – whether they are more active on LinkedIn, on Twitter, YouTube or any other channel that is only popular in your region?
The best way to find out is by doing some research in the specific channels like LinkedIn, Twitter, Facebook, YouTube or even Instagram. Have a look at how your target group is engaging in these social networks; what content they are liking/sharing, how they talk to each other, what they are interested in. And most important: Try to find out if they are using the particular social network you have in mind at all. There are many examples of companies that wonder why they are not successful with e.g. their Instagram account. The answer can be very simple: Because their target group is just not present on Instagram.
Also, take a broader view beyond the standard social networks. You might find out that your specific legal topics are discussed in forums or blogs as opposed to the big networks like Twitter and Facebook. If you are the first one engaging in these legal communities, it might give you a competitive advantage.
3. Focus, focus, focus
You already got two important things by now: You know your goals and your target group. Now, it's time to define your strategy on how to achieve your goals and make sure you reach your potential customers in the channels of their choice.
The most important advice is to focus. There is no point in starting to create your law firm presence on all – maybe – relevant channels at the same time, especially if you don't have the resources to have someone take care of it internally or externally. Side note: This blog post is assuming that you start with Social Media with your existing in-house resources from scratch and want to build it up in a cost-saving and effective way.
Our advice is to start on a small scale: Choose the Social Media channel where you think an ROI is most promising in the short run and focus on that. E.g. if your main objective is to create more awareness amongst journalists and media you should think about starting your own Twitter channel where you post news about your company. Or if you mainly want to generate leads – people who are interested in your legal services – LinkedIn could be a good start.
Once you have a channel up and running and have tested different things, you will find out what is working and what isn't. Based on these experiences you can slowly expand to more channels and add more internal resources.
4. Provide the right Content at the right time
Social Media for companies is nothing without content. Of course, conversations are the most important thing in all Social Media channels. But in order to start a conversation with a community or engage with an existing audience, you must know what you are talking about. Make sure that you and your lawyers who will be active on Social Media have interesting and innovative stories to share.
One idea can be to create a "Content Hub" – collection of the latest news in the legal sector that gets updated every day, e.g., in a Slack channel, on Confluence or any other internal communication system. It is important that employees who will be active on Social Media for your law firm, are aware of that Content Hub and can access it any time. The more comprehensive and up to date it is, the better your chances are of positioning your legal company as a thought leader.
Timing is also important when it comes to Social Media. Find out when your target audience is active in every social channel and make sure you post the right content at the right time. For instance, no one might be interested in your latest blog post if you share it on a Saturday morning. But you might get lots of interactions if you promote in on a Monday morning in your social channels.
Ah, and don't forget that your content is not all about your law firm and your legal services. Consider Social Media as a "Tupperware party on the Internet" – make sure you build a good community by providing value and being helpful and engaging in conversations. Answer questions, offer help, make friends ... and slowly you can start your Social Selling.
5. Track your Social Media success
This tip ties back to Tip No. 1 – it is not enough to set goals for your Social Media activities. You also must keep an eye on how you are progressing against your goals. The recommendation is to set up a success monitoring for your activities. Make sure you measure the most important metrics like awareness, lead generation and impact on the company value.
And don't worry if you're off target in the beginning. Starting with Social Media is all about testing, learning and improving. It is hard to predict how communities react to your legal content if you have never tried it. But once you're doing it, you will learn quickly what approach and content they really like and are willing to share.
Bonus tip: Be brave and just get started
Many law firms are not on Social Media yet because they simply don't know how to start. But waiting is also not the right approach. Follow these steps and just get started – even if it is just with one Social Media channel. You will be surprised how much you will learn and what a good step it can be in terms of digitalization of your law firm.
P.S. ayfie is also active on Social Media. Follow us on Twitter and LinkedIn to stay up to date with the latest news about trends in the legal tech sector and our products. If you want to know about us and how our Big Data Analytics solutions can help your law firm, get in touch with one of our regional offices in the USA, Norway, Sweden or Germany. We look forward to hearing from you.
Foto credit header image: bakhtiarzein via Fotolia