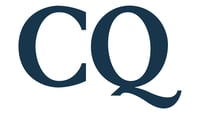 The advanced search and classification capabilities of ayfie help CQ Roll Call achieve its goal of giving users greater control and efficiency
New York, New York, January 16, 2018 – ayfie Inc. is proud to announce a partnership with CQ Roll Call, an Economist Group business, the only provider that connects advocacy, State and Federal legislative tracking as well as news and analysis for unprecedented access to all parts of the policy process. The partnership to integrate ayfie's leading text understanding engine with CQ State, Knowlegis and Engage — an innovative product portfolio that provides intelligence and grassroots advocacy resources for government and political professionals. The joint solutions will strengthen the organization's search and alerting capability and deliver never-before-seen insights into their vast data sets.
Read More
Topics: news, press release, english
ayfie Launches Its First End-to-End Workflow Management Solution, ayfie Accelerator
Bloomberg Big Law Business Features ayfie Director of Product Management, Paul Gettmann
ayfie satser i London med kunstig intelligens til advokatbransjen
ayfie Opens London Office Within Barclays' New LawTech Lab
ayfie to Exhibit at ILTACON 2018
Extracting Insight from Unstructured Content
We solve business problems with data analysis tailored to your needs by leveraging natural language processing, guided machine learning, linguistic analysis and years of experience. Ready to start seeing value from your content?