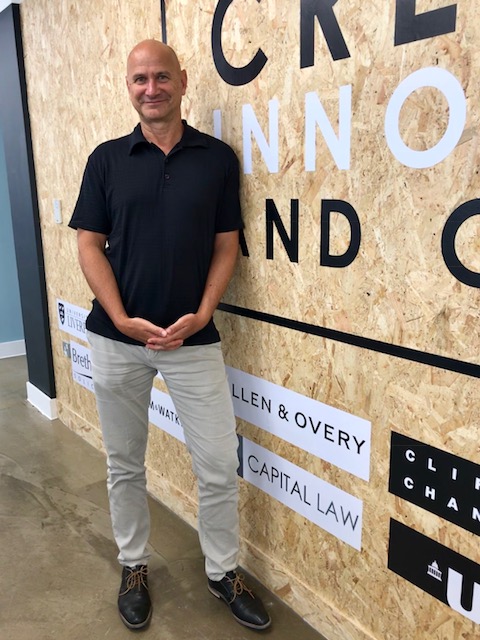 Barclays Eagle Labs opened a new LawTech Lab in London last week and ayfie joins to expand UK operations
London, August 16, 2018 – ayfie, a leading provider of AI and big text analytics solutions, announces that it will be a part of the new Eagle Lab in partnership with the Law Society in London.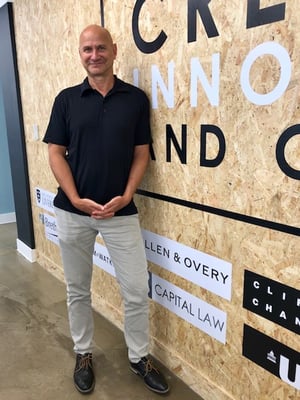 Last week the UK Law Society & Barclays opened London's latest legal technology lab. The last couple of years have seen a growing global trend of law firms establishing legal tech labs and incubators, and the opening of the Barclays LawTech lab is one of many initiatives to strengthen the UK's competitiveness in legal technology. As opposed to a lab that resides within a law firm, this new lab from Barclays Eagle Labs, The Law Society, 14 law firms and two universities works as an independent co-working space where the members are restricted to legal tech start-ups.
Law firms need to prepare for a tech driven future where strategy and work methods should reflect digital transformation. As firms possess massive amounts of data and insights that are data driven, it is important to use technology that uncovers and packages information in an efficient and precise manner. With artificial intelligence taking over mundane tasks, lawyers' time is freed up to use their expertise and judgement for decisioning and strategy. As one of the market leading companies providing aided intelligence and text analytics, ayfie has developed a solution for law firms that combines natural language processing and linguistics, to extract insights from unstructured data without having to train machine learning algorithms with large document sets. ayfie's understanding of natural language and concepts allows for more precise extractions that provide results that are more granular than found with traditional AI solutions.
Being appointed as a resident in Barclays Eagle Lab in partnership with the Law Society represents a great opportunity for us to collaborate within the UK legal community. It is a fact that disruptive technologies are transforming the legal sector and we believe it's crucial that technology companies work more closely with firms to better understand use cases and work flows. We are excited to be here and to work in such a dynamic environment where the residents and partners share a common goal. ayfie's experience and technology combined with direct access to UK law firms and other technology vendors will uncover opportunities for both ayfie and the firms.

— Peter Richards, Senior Vice President of Business Development EMEA at ayfie
About ayfie – ayfie (www.ayfie.com) provides market-leading analytics solutions for legal, compliance, finance, healthcare and media that are based on more than 30 years of research and experience in linguistics, computational linguistics and computer science. Using this knowledge, ayfie has created a unique platform that combines best-in-class search technology with an innovative text analytics engine to deliver efficiency and better insights to businesses in all industries in European and American markets.
Learn more at www.ayfie.com or follow us on Twitter and LinkedIn.
About Barclays Eagle Labs – Eagle Labs are Barclays spaces to help entrepreneurs and ambitious businesses to innovate and scale.
Eagle Labs have dedicated co-working, office and event space for businesses to work, to receive structured mentoring, attend technical events and participate in industry-focused transformation programmes.
Eagle Labs aims to cultivate a community of likeminded entrepreneurs who can benefit from access to a collaborative environment and peer networks. Each community benefits from access to curated activity relevant to maximise growth opportunities, including Barclays' transatlantic connections and Barclays High Growth& Entrepreneur banking products and services.
Eagle Labs also offer support to established larger organisations having developed programmes to help larger corporates create an entrepreneurial culture by introducing innovative practices and encouraging intrapreneurship.
With 17 Eagle Labs across the UK and more in the pipeline, the focus is to help accelerate UK scale-ups, promote collaborative innovation across the entire ecosystem and enable access to and training on new and emerging technologies such as AI, blockchain, 3D-printing and the Internet of Things which make up Industry 4.0 – the fourth industrial revolution.