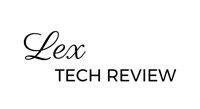 Lex Tech Review's 2018 Buyers Guide features the integration of ayfie Inspector with the Relativity product.
The 2018 Buyers Guide is a handbook for solo to mid-sized law firms to help them navigate through eDiscovery products, service providers and resources. The guide features ayfie Inspector, a Big Text analytics platform, and the company's mission to improve search results delivered during the eDiscovery process.
Read the full article here.
Read More
Topics: news, english, press coverage
KTH Royal Institute of Technology Selects ayfie for Improved Search on Website
Norsk leverandør av smarte søk til Kungliga Tekniska Högskolan
Smartare sökningar på KTH med ayfie
Lex Tech Review Features ayfie Inspector in the 2018 eDiscovery Buyers Guide
BAHR med kunstig intelligens fra ayfie
Extracting Insight from Unstructured Content
We solve business problems with data analysis tailored to your needs by leveraging natural language processing, guided machine learning, linguistic analysis and years of experience. Ready to start seeing value from your content?