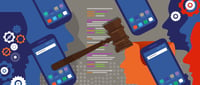 This article was originally published by our ayfie CTO Johannes Stiehler in Law Technology Today on October 2nd, 2018.
Read More
Topics: AI, artificial intelligence, Lawyer, Law Firm, legaltech, legal, legal industry, english, blogpost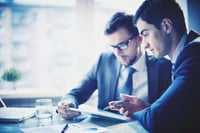 The legal industry is undergoing major changes and the use of new technology is reshaping the way lawyers work, interact, and share knowledge. Artificial intelligence (AI) has the potential to perform most tasks currently carried out by humans, which has left many legal professionals concerned about their future. Yet AI it is not about replacing lawyers or the expertise they have; it's about using technology as a tool to optimize workflows and make more efficient use of lawyers' time and knowledge.
Read More
Topics: blogpost, AI, machine learning, BAHR, text analytics, english, artificial intelligence, legal industry, legal
Hey Siri, When Will Voice Assistants Improve?
Meet ayfie at Legalweek New York (January 28-31)
Happy Holidays from the ayfie team - and some highlights from 2018
Legal Tech Trends: Survey 2018/2019
ayfie Webinar: Jobb bedre og mer effektivt ved å utnytte selskapets kunnskap mot dine klienter - hver dag!
Extracting Insight from Unstructured Content
We solve business problems with data analysis tailored to your needs by leveraging natural language processing, guided machine learning, linguistic analysis and years of experience. Ready to start seeing value from your content?