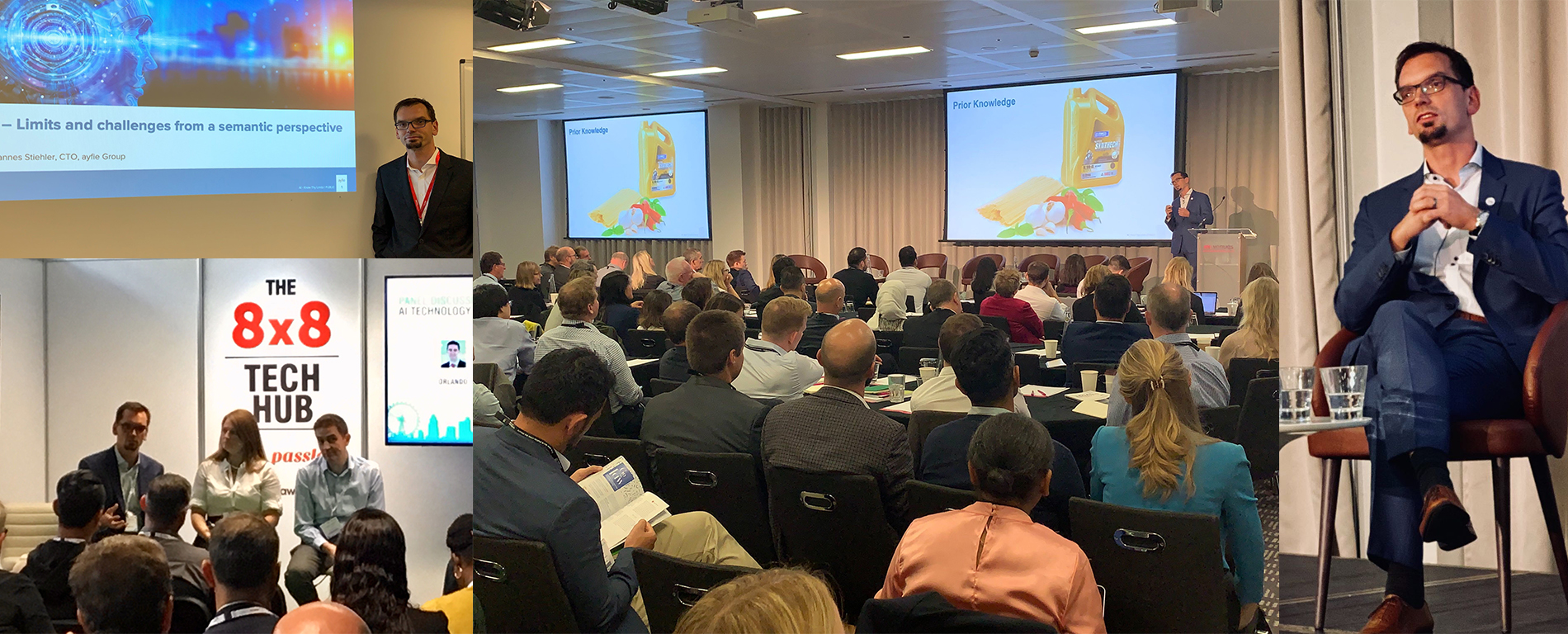 Last week, the ayfie team had the opportunity to participate in multiple events in London – we shared insights and found inspiration.
It began with the London Law Expo 2019 early last week, where our CTO Johannes Stiehler participated in the panel session "AI Technology - A Reality Check". During the panel, AI experts shared their experiences and discussed the realities of applying this technology, including what problems it can solve, how useful it really is and what the major challenges are.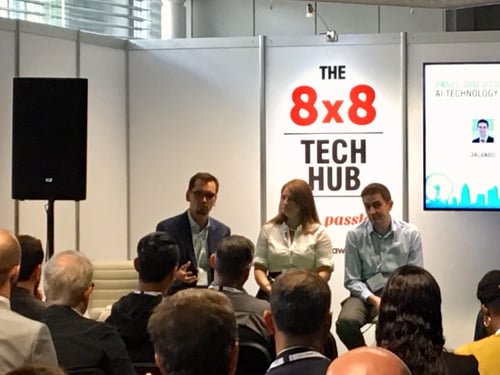 Panel session at London Law Expo 2019
The next day, Johannes Stiehler gave a lecture at the University of Law in London. Sharing ayfie's legal tech learnings and transferring this domain knowledge to the next generation of legal tech innovators is something we strongly believe in. It was an excellent opportunity to speak to the students about the "Limits and challenges of AI from a semantic perspective" and hear about their experiences, concerns and ideas for directions of this rapidly evolving technology sector.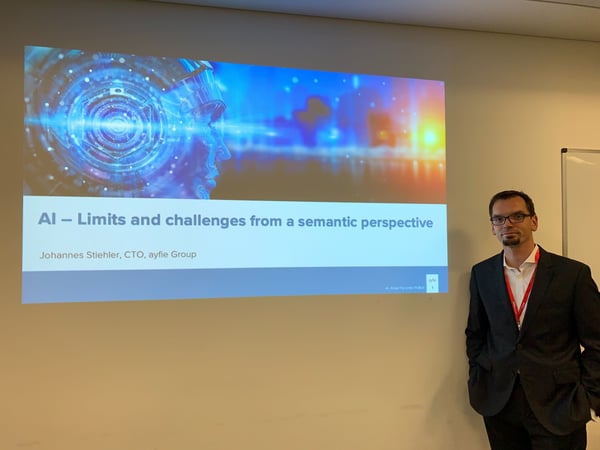 Lecture at the University of Law
On Friday, we were thrilled to take part in Artificial Lawyer's inaugural conference Legal Innovators.
CTO Johannes Stiehler's session "AI - Know Thy Limits!" provided attendees with a realistic and honest overview of the limits of Artificial Intelligence and the need to combine AI with human intelligence in order to achieve the best results: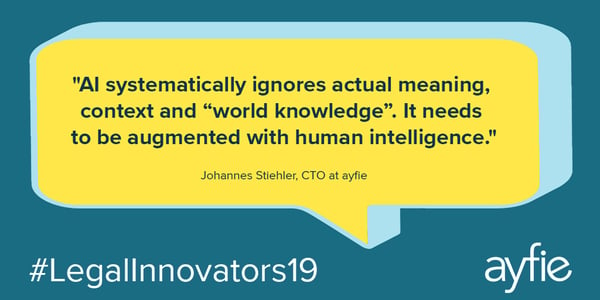 Johannes made his point clear with a practical example from an NLP perspective: "For a computer, snake oil and olive oil have a lot in common. For a human, not so much."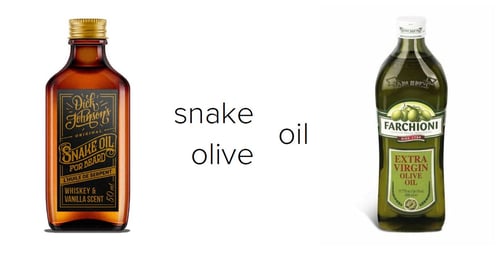 Illustrating that AI has little understanding of meaning or semantics. It has no idea of context, and context is essential for comprehension. Because of this missing context, it is also painfully common for an AI to add superfluous and inaccurate information to your results because AI lacks so called "real world knowledge".
After discussing limitations as well as potential ways to overcome them, Johannes closed the session with this practical advise: "Don't act like a robot and a robot won't take your job."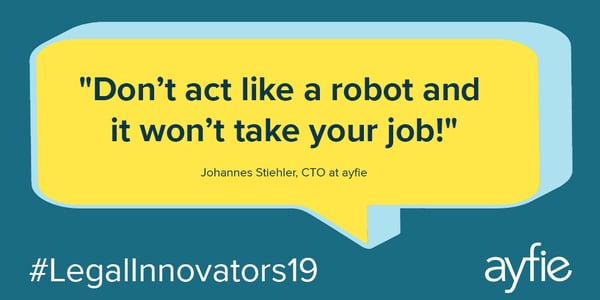 Later in a conversation with Artificial Lawyer, Johannes emphasized that "AI will never in the foreseeable future act like an actual human being because there are so many things that human beings are very good at [like] creativity, connecting context, prior knowledge about the world … and AI just [misses] that context, that bigger picture."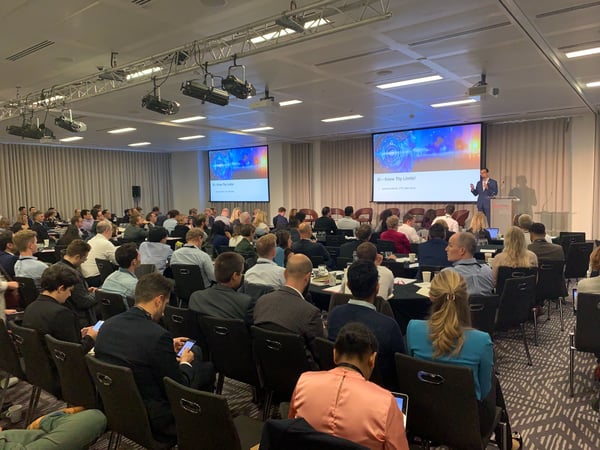 Talk at Legal Innovators 2019
In the afternoon panel discussion "Leveraging Legal Data (Across Litigation and Transactions)" two notable observations which arose in the discussion were:
"Extracting data does not make sense if you don't know why you are doing it. The WHY is critically important."
"The future of the legal market: Technology may enable law firms to also sell their services to smaller clients due to more efficient workflows."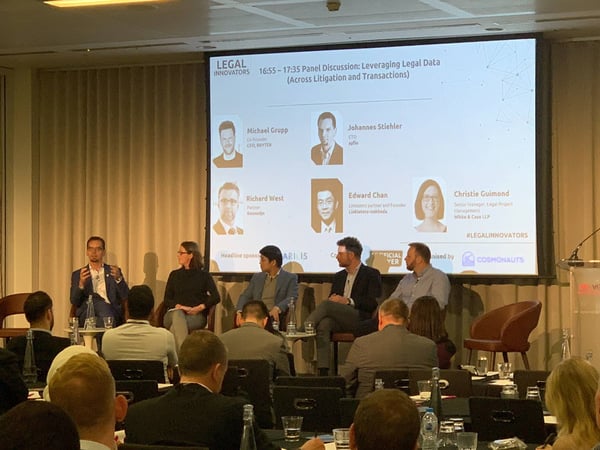 Panel at Legal Innovators 2019
Overall it was a fantastic week in London. We found insightful sessions, practical advice and quality networking with many legal professionals and like-minded legal innovators. Artificial Lawyer summarized it very nicely with their headline the event summary article "Hot Panels, Top Insights + Great Networking". We want to say thank you for this great and insightful day.
Upcoming events
As we are wrapping up the London events from last week, we are already preparing for our next events, e.g. Relativity Fest in Chicago next week. In our blog, we have listed five reasons why you should definitely meet us if you are attending the event. In addition, we have another event in London coming up: ayfie's LawTech lecture series continues in London on October 30. Two of ayfie's latest clients and partners, Fenwick Elliott and Lineal, will share their experience and best practice examples during their illuminating presentations. If you are interested in attending, be sure to register asap.