A few weeks ago, we started our new blog post series "ayfie's power features" which highlights the latest and most exciting functionalities of ayfie's sophisticated product suite. In the first two blog posts, we introduced new features - emoji extraction and our reinvented email threading. This week, we want to focus on two features that have been existing for quite a while but, that are extremely valuable for our customers according to their feedback:
Entity and Concept Extraction
PII Identification
Entity and Concept Extraction
Entity extraction is a method of proactively identifying and reporting on people, places, concepts, and other information found within the text.
ayfie Inspector's extractions are based on linguistic dictionaries as well as the actual context of terms and or phrases within the data in order to provide the user insight into documents that aligns with human understanding. All extractions are available in 13 languages (more on that in our next blog post series when we talk about foreign language capabilities).
The full list of ayfie's extractions are:
Terms
Persons
Organizations
Locations
Dates
Money/amounts
PII (keep on reading for more details)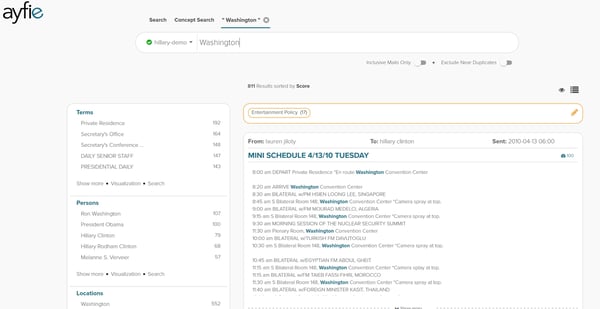 Figure 1: Example of extracted entities on the left-hand side

A possible workflow scenario for this feature: Instead of running searches "in the dark" to determine the who or what is within your data, you can select from pre-populated lists of entities to better explore your data without the guesswork.

PII Identification
Personally Identifiable Information (PII) is any content that can be used to identify an individual and is considered sensitive to that individual. The concept of PII due to international and local laws have been dramatically expanded, and so, it is imperative that this information is found and captured. The biggest challenge of the European Union's (EU) GDPR governance is the lack of visibility and clarity regarding the data retained inside companies' vast repositories. PII includes credit card information, personal identification numbers, email addresses, and bank account numbers. It also provides data hidden away in hard-to-find locations including, unstructured data, memos, emails, PDFs, and archives. The right software can mitigate risks while saving time and money.
ayfie identifies what enterprise personal data you may have and where it is located so that you can reduce the risk associated with data breaches and other inadvertent productions of your customers' and employees' PII. ayfie Inspector identifies 191 different types of PII across 13 languages. This identification also includes country-specific PII (such as Belgian National Register numbers) across the globe. The PII is proactively reported by type (address, social security number, etc.) and by individual piece (123 Grove Lane, 123-45-6789, etc.) for quick identification and containment. There is no need to run regular expressions or guess at what might capture PII. ayfie Inspector identifies it and reports on it proactively and as part of setup with no additional steps needed.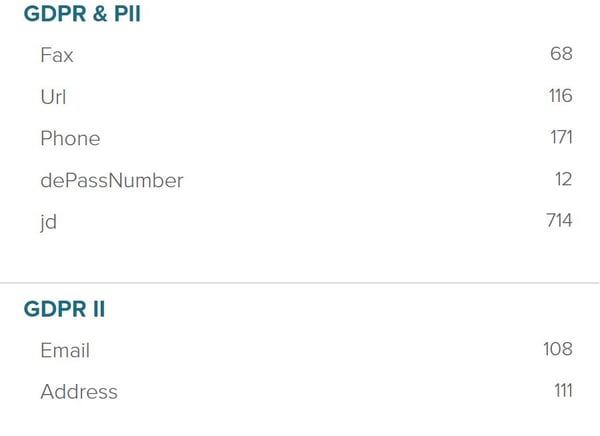 Figure 2: Example of identified PII in a data set
A possible workflow scenario for this feature: PII Identification is helpful in incident response and cyber breach cases as well as in final redaction work during productions for regular litigation.
Bonus point for this feature: There is no need to run regular expressions or broad searches that need Quality Control (QC). Instead, the exact PII can be highlighted for faster identification within Relativity or pushed for automatic redaction.
Learn more in ayfie's webinar: In ayfie's 30-minute webinar "Automating the Identification of PII", you will learn more about automating the identification of Personal Data for Information Governance (IG) and Early Case Assessment (ECA).
Want to see the features in action?
Our team of experts is happy to show you how our powerful Entity and Concept Extraction, as well as PII Identification features, can benefit your company. Just get in touch with us to set up a personal demo.
Read more about ayfie's power features
If you missed the first two blog posts from our series, you can find the articles here:
The next edition of our blog post series will feature ayfie's powerful foreign language capabilities and search criteria creation.