500+ customers worldwide trust ayfie. They do because of the sophisticated features they can't get with anyone else. In our new blog post series "ayfie's power features," we want to put more emphasis on the different features of ayfie's big text analytics software and highlight the ones that our customers love the most. In addition, we will introduce some new features that have recently been implemented and will blow your mind once you find out how they can speed up your workflows.
In this first edition of our blog post series, we are talking about one of our latest features: emoji extraction 👍💡😊
ayfie's emoji extraction
In the same way as the use of technology changes in the corporate world, it is becoming more and more evident that messaging platforms have emerged as a potent form of communication between co-workers, with clients, and also for personal use even on business systems. Messaging does not lend itself to the same analysis as email or electronic document assessment because it allows, and often rewards, the user to communicate important ideas in short text and emojis. With that in mind, insight and emoji extraction is an integral part of assessing the voluminous messaging data that has become a vital part of the discovery process.
As a recent article in CNN Business stated, emojis are increasingly coming up in court cases. According to law professor Eric Goldman, "the number of reported cases with emojis as evidence in the United States increased from 33 in 2017 to 53 in 2018 and nearly 50 in the first half of 2019." (source: CNN Business). The article also points out that courts and judges are struggling with how to interpret them as the many different nuances and contextual meanings of emojis are hard to handle.
The rise of emojis in court cases also brings a set of challenges for legal tech providers like ayfie: Is it too choppy and disconnected for conceptual analytics? Does the content also contain essential information in the form of emojis that is not easily searched and or displayed?
Given all these challenges, we are very proud to announce that ayfie is now able to help with extracting emojis from texts, pool them into meaningful emotional buckets, and thus help with analyzing the meaning and sentiment of very short and hard to interpret messages. By combining our linguistic technology with an impressive, easy-to-use technology interface, ayfie allows its users to quickly identify and interact with concepts, entities and emojis right within Relativity® - no matter the size of the message.
So how does this work?
As soon as a data set runs through ayfie Inspector, all information that has been extracted is written to multi-object fields in Relativity and displayed in the ayfie Inspector tab in facet groups. This means that a user can immediately interact with all the extractions both within the ayfie facets or in Relativity via fields. The user can filter emojis of interest by including and or excluding them. Our emoji extraction understands both Unicode (J) and ASCII [:-)] types of programming, so users have a full view of the prevalence of emojis of all kinds within their data set.
Combined with the other powerful ayfie extractions, you can create power messaging workflows that were not possible before.
How does it look like in ayfie Inspector?

Example use case: A customer complained that his pregnant wife got stuck in Argentina. It needs to be figured out what airline she was flying and the reason she was stuck in the first place.

1. Filter on Emoji: Pregnant Woman
Emojis displayed in the data set along with the number of how often they have been used: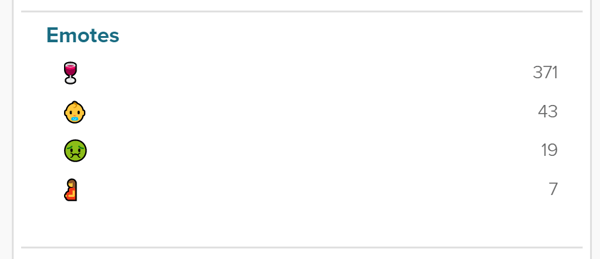 2. Filter on Location: Argentina
Searching for Argentina in the locations in the first place to filter it: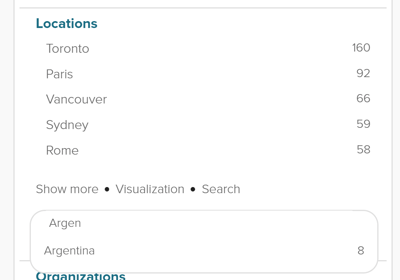 Locations when filtered on and added Argentina: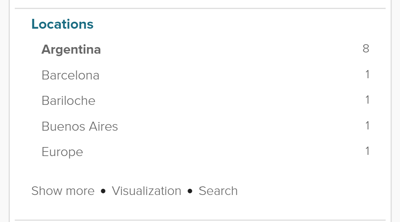 3. Scan the documents to surface Air Europa as the airline and identify Overbooking as the reason.

Actual relevant document is found:

See ayfie's emoji extraction live and in action
If you are attending Relativity Fest in Chicago next week, make sure you meet us at ayfie's pod to learn more about this exciting feature. We will also run a competition at our booth that let's you test the feature and gives you the chance to win an amazing price.
Otherwise, you can also just request your personal ayfie demo here.
The next edition of our blog post series will feature ayfie's brand new eMail threading feature. Watch out for that article as the feature is groundbreaking!