Last week, ayfie announced its expansion into Denver as part of a large growth plan. We chose the location Denver for various reasons, among those the central location in the US, the infrastructure, quality of life, a network of other notable tech companies and thought leaders, the vibrant startup spirit and many more.
The office in Denver will open its doors in May and become ayfie's North American hub while we will continue to have a regional office in New York. One of our team members in Denver is our Professional Services Engineer Trevor Sullivan who is very excited about the new location. We sat down with Trevor to discuss the move, life in Denver, and recruiting talent in the new location.
Q: What excites you about your (and ayfie's) move to Denver?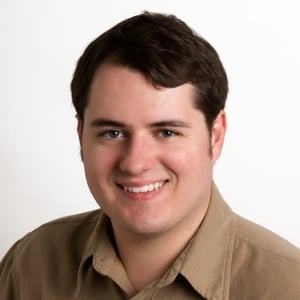 A: The closer it gets the more things excite me about the move. I love New York and, I've been living here for some years, but I'm also really looking forward to discovering life in a new city.
I heard that Denver is famous for its quality of life and that the new light rail system makes it easy to get around. I think the commuting options in Denver will allow me to better plan my workday around my most productive hours. My hope is that this will help me to maintain a healthy work-life balance while increasing my work output.
I'm also looking forward to seeing our new office in Denver. It will allow me to collaborate even better with the professional services team.
Q: Digging into your point about collaboration – what do you see as the most significant benefit to being surrounded fully by your team in the new office?
A: The setup of the new office space in Denver will be conducive to working together as professional services team. I'm looking forward to having a dedicated space for my team in the office, enabling us to better balance time spent intermingled with other parts of the company to time set aside for just our team to be creative and thoughtful together.
Q: ayfie is also beginning to recruit talent in the area – are you part of that effort?
A: I am, and I'm thrilled. I actually worked with management to recruit at my alma mater and am excited to do the same at colleges based out of Denver. I've already discussed the idea of attending and hosting meetups for professionals like myself in the area where we can trade thought leadership ideas, and ayfie can recruit talent at the same time. I believe that with the new office in Denver we will give ayfie the opportunity to attract more top talent to our already talented team.
About Trevor Sullivan
Trevor Sullivan is a Professional Services Engineer at ayfie and he is about to celebrate his second anniversary with the company. Prior to joining ayfie, he was a Research Assistant at the University of Arizona and interned at VirtualWorks. Trevor will be part of the team building out ayfie's new hub office in Denver, CO.
Photo credit header image: Nick Fox - stock.adobe.com